#19: Second Attempt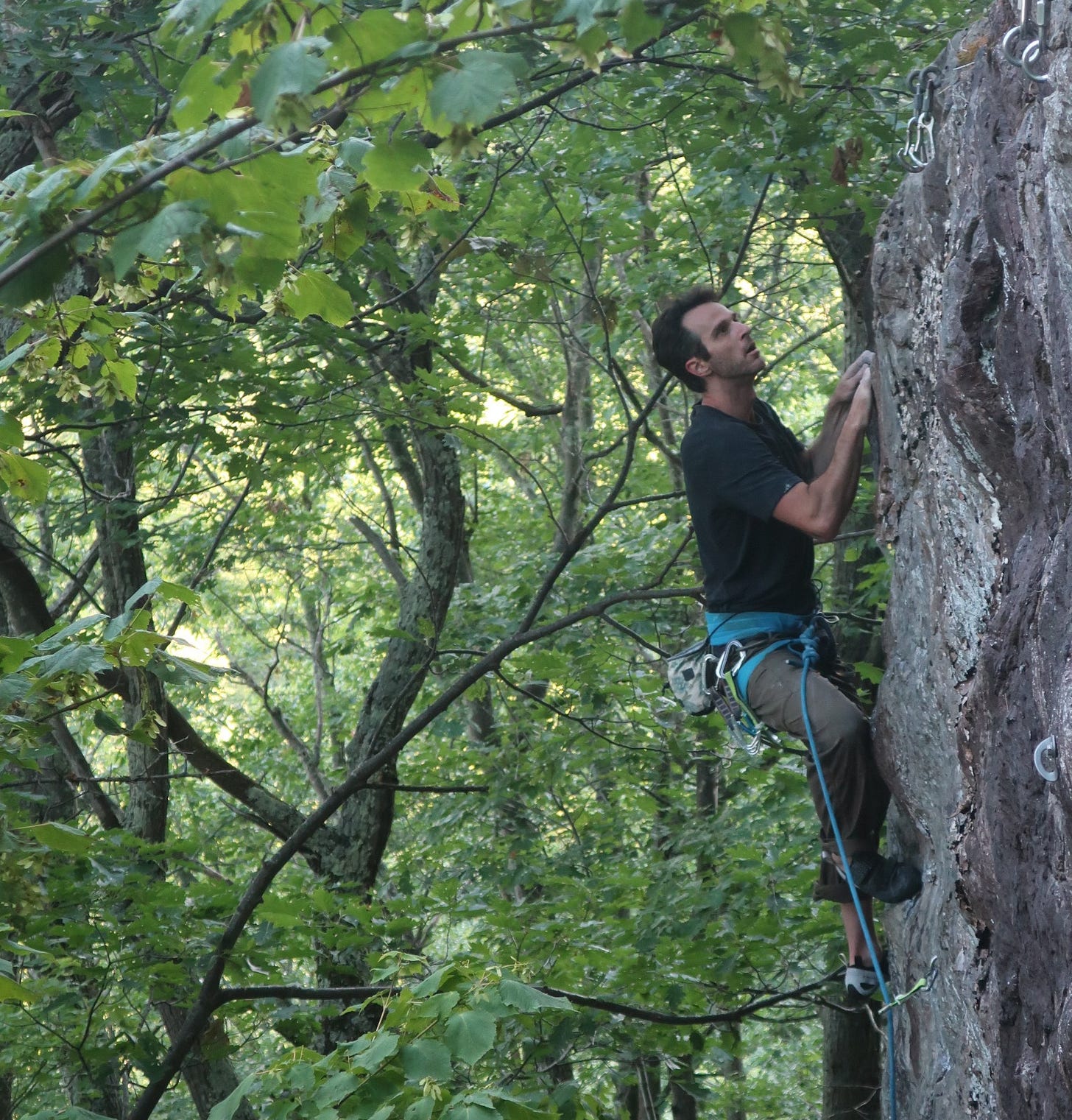 Pumped and eyeing the chains on Captain Fingers, 11c
---
I think it's gonna go.
I've got 12 days left, and today I did the crux on Flesh for Lulu, my 12a project. That means I've done all the moves. The lower, crimpy, fingery crux which I couldn't get all the first time, as well as the top, too-pumped to move smoothly crux, which I did do the first time, albeit when I was less tired.
Now I need to string it all together. Which means more endurance. Which means pulling the lower crux as smoothly as possible so I still have gas in the tank on the upper part.
My diet is boring me out of my mind, but I'm also climbing better and harder than I ever have. Why is that exactly?
Start with having lost 11 pounds since Aug. 1st. That can't hurt. I've also upped my game on technique, always with the footwork. A few weeks ago, before my shoulder injury, I got on Black Mamba, 11c, with Ela — the first time up I got shut down on the crux section, desperately reaching for small crimpers and failing again and again. Then I watched Ela sail through it with basically a lot of stemming.
The next time up, I did the same. I've always known how to stem of course, but I think something changed the past few weeks: I'm looking for opportunities to do it in more places than I used to, and taking better advantage when they're there, which means I'm conserving loads of finger and forearm strength on the way up more difficult climbs.
Finally, there's got to be something to my head game. Mostly, I'm taking a lot more lead falls. In a normal month, I take close to zero. But the past two weeks I've taken a bunch of whippers. Which means I'm pushing up through hard moves that I wouldn't have in previous times.
And that's because of the goal itself. I'm on a clock. I set this end point for myself, this completely arbitrary date of August 31st, and I've committed, through my daily writing, through my diet, and internally, to figuring out a way to make it happen by then. And so I push, and that means I fall.
And honestly? Falling feels damn good. It means I've tried hard. The pic above is an 11c called Captain Fingers, which I did after my attempt on Flesh for Lulu. I'd never been on the climb before and was pumped as hell at the end. I pushed through a tenuous move, thinking there would be good clipping jugs at the anchors. But there were only some bumpy slopers.
I grabbed a quickdraw from my harness, put it on the first anchor chain, and then — I fell. A good fifteen footer, yanking Thomas up off the ground.
It felt great.