#26: Third attempt
California is on fire, Wisconsin is in protest, Texas and Louisiana are bracing for a hurricane, and the Trump administration is quite content, through all of that, to spend its time actively subverting the Constitution he farcically swore to defend. And that's just the news today.
That, and a still raging global pandemic.
What's happening in the world is not lost on me. I don't climb despite all of that. I climb because of all of that. I climb for the same reason the characters in one of my favorite movies this year dance: because it's an expression of joy and life and more than anything freedom.
That's it: I climb to be free. Live free climbing.
See, there is a method here.
---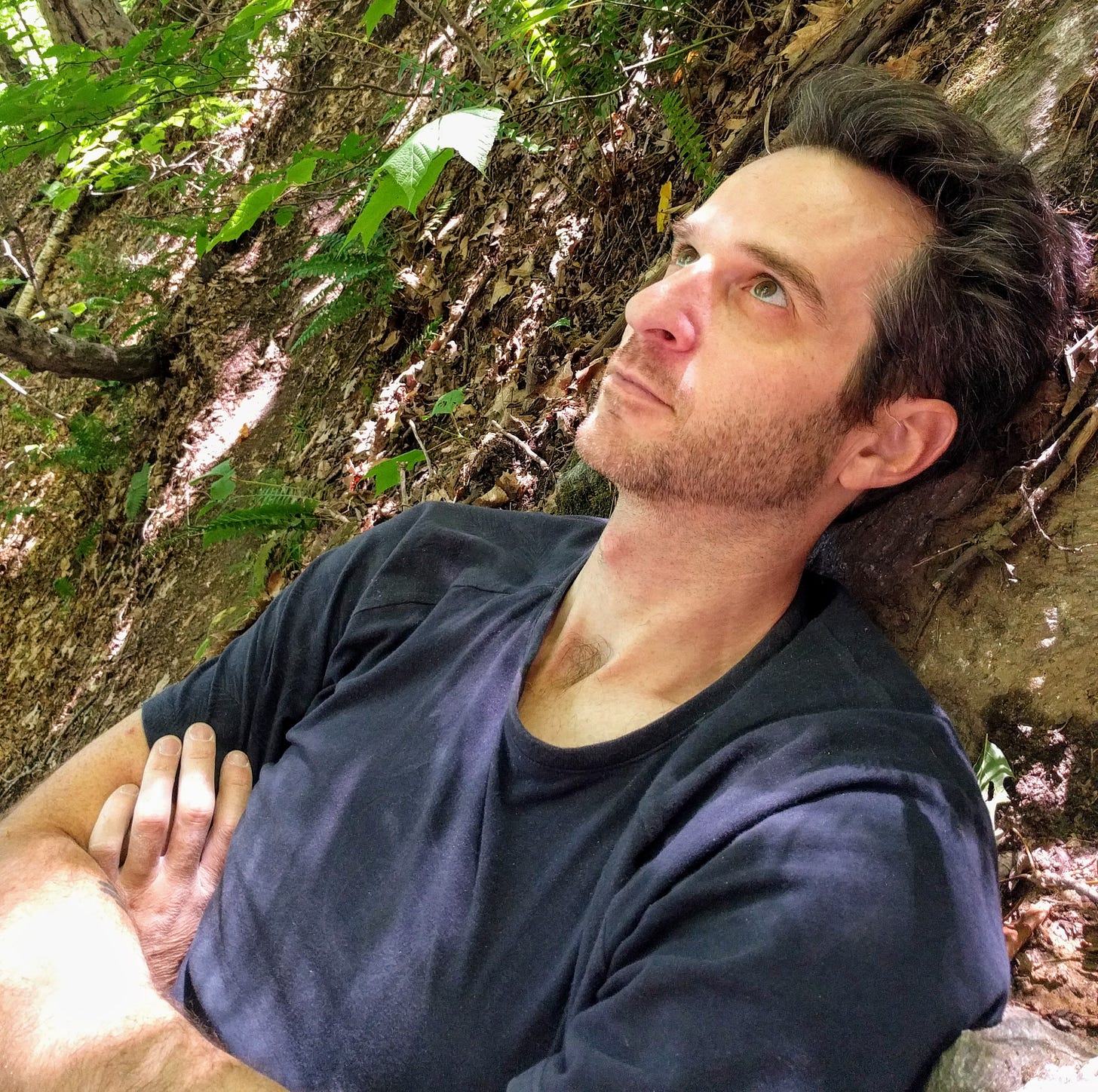 In between attempts on Flesh for Lulu, 12a/b
---
Today my girlfriend and I went over to the crag for a third attempt. On day two I pulled the lower crux. Today, I thought, it could go.
I pulled out of our driveway, on to Main Street, toward the crags. My girlfriend turned to me:
You think you'll get it today?
I don't know, maybe.
(silence)
What, you don't believe in me?
I love you.
Mmm hmm. Love won't get me up the cliff.
That exchange, in a nutshell, is why our relationship works. We're not bullshitting each other, and if we ever do, one tells the other don't bullshit me. We're partners, not enablers.
When we got to the crag, a young kid about 19 or 20 was working Flesh for Lulu, his dad belaying, and they were kind enough to let us get on their draws.
But alas, my first attempt didn't go. In fact, I did exactly what I did a week ago with Ela. I moved smoothly through the lower crux, got tired, and fell a few moves later on an odd in-between move. I grabbed a little nub of quartzite with my left hand, then switched hands, did a gaston with my right, and tried a big step up move onto a big ledge with my left foot.
Too big a move, it turns out. I couldn't pull up on such a little nub, so I backed off, tried the move again, basically the same way, desperately throwing for a crimp that I just couldn't hold.
The same fall at the same place. Only this time, I realized it wasn't just the endurance that got me: it was that I had under-estimated the sequence all together. I hadn't worked out which beta I would use the last time, and so I wasted energy doing it inefficiently — twice. After the fall, I climbed back up and worked out what I should actually be doing: not the gaston, not the right hand, not the big step.
I waited about 30 minutes while the kid took another run on it: he was basically where I was on Day 1, working all the moves almost bolt to bolt. So, he was happy to see someone else (me) move through the crux, just like I was happy to watch Ela move through the crux my second time up.
On my second go, I was tired, but I nearly had it. I moved through the lower crux, took a shake, then climbed through the section where I'd fallen the two times before. This time a lower step, a left hand pull, a switch feet, then to an easier crimp.
I got to the last bolt, quite pumped, clipped, re-adjusted my hands, moved onto the bulge with my feet, grabbed the semi-sloping side pull with my right. This is where I bump up with my left foot to get another 6-8 inches of reach around the corner. I did the foot bump, a little sloppy, then threw for the better side pull, as it turns out, just sloppy enough to miss it.
So, now I know what a 25-foot lead fall feels like.
But I was close. So, so, so close. I hung, I climbed back up, did the move, clipped the anchors, and lowered.
So, it was not to be today. On our way back down to the parking lot, I turned to my girlfriend:
So close…
I know, almost.
It's because you didn't believe in me enough.
It's because you didn't want it hard enough.
I love you baby.
Love you too.